Tour Information, Packages & Pricing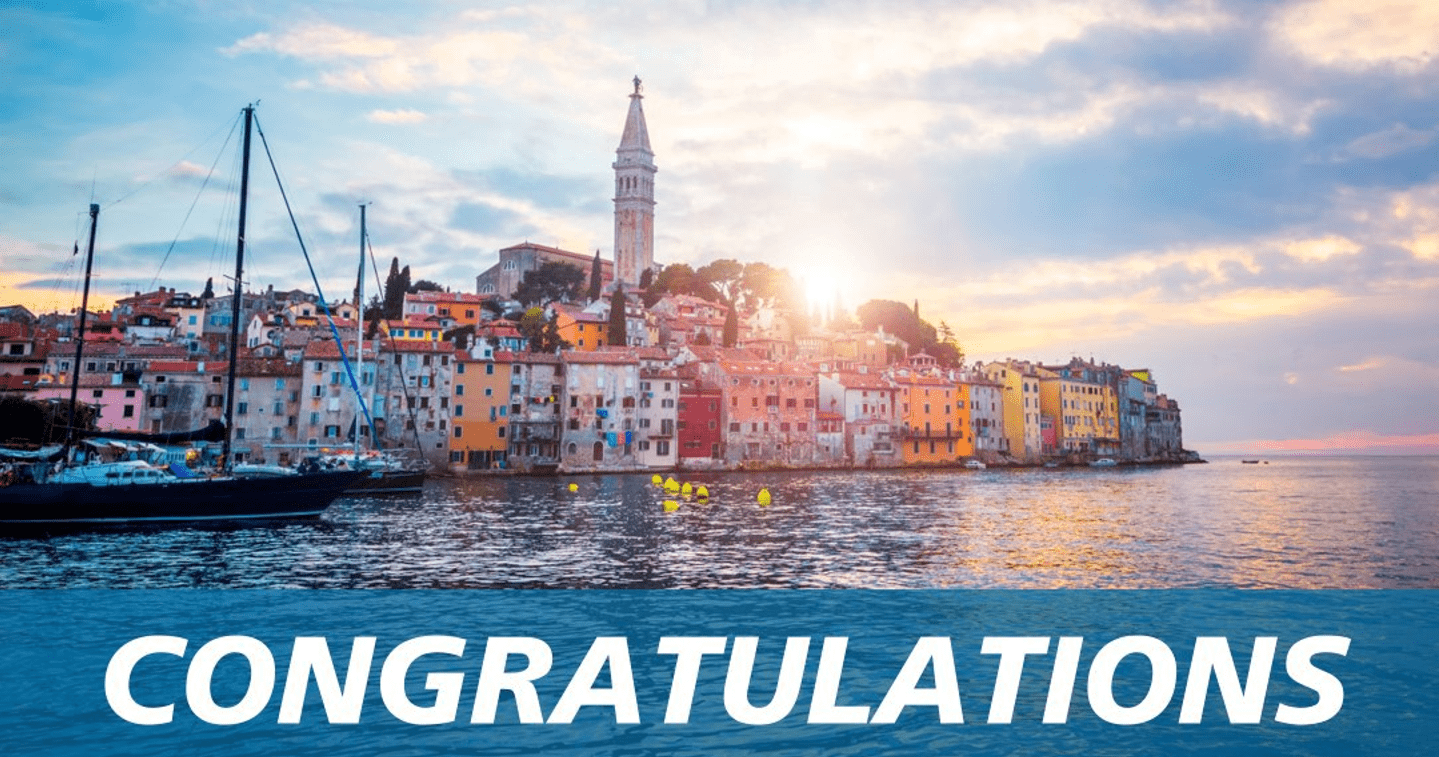 Congratulations if you have qualified for the DanceStar World Dance Masters 2018 in Croatia. This is really an exceptional achievement.
The DanceStar World Dance Masters is held annually in Croatia. The next competition will be held from 21 to 27 May 2018. The city of Porec and its great resorts are the perfect hosts for this great competition, with its location, surroundings and a unique ability to satisfy all the needs of the competitors in one area.
Dancers from South Africa can only compete at the DanceStar World Dance Masters 2018 in Croatia by qualifying at one of the DanceStar South African Qualifiers OR qualifying the day before the main event in Croatia; paying for one of the affordable tour packages and touring with the team to Croatia. SA Dance Talent supervises the South Africa team during the tour.
The tour to Croatia and attending the DanceStar Finals is really a fabulous and spectacular once in a lifetime opportunity with opening ceremonies on the beach, beach parties, DanceStar Night, Award ceremonies and the most beautiful tourist destinations. But the main goal of each dancer should be to treat this as a learning curve as you broaden your dance vocabulary through workshops & observing other styles of dance from the many countries represented there. Winning a trophy or award at this level of competition will be the cherry on the top.
Please study this information page regarding the DanceStar SOUTH AFRICAN TEAM TOUR thoroughly and confirm your commitment to be part of the TOUR by registering online and paying your non-refundable deposit of R2500 per person on or before 31 October 2017.


-SA Dance Talent Team
---
Travel Packages for dancers, teachers, supporters :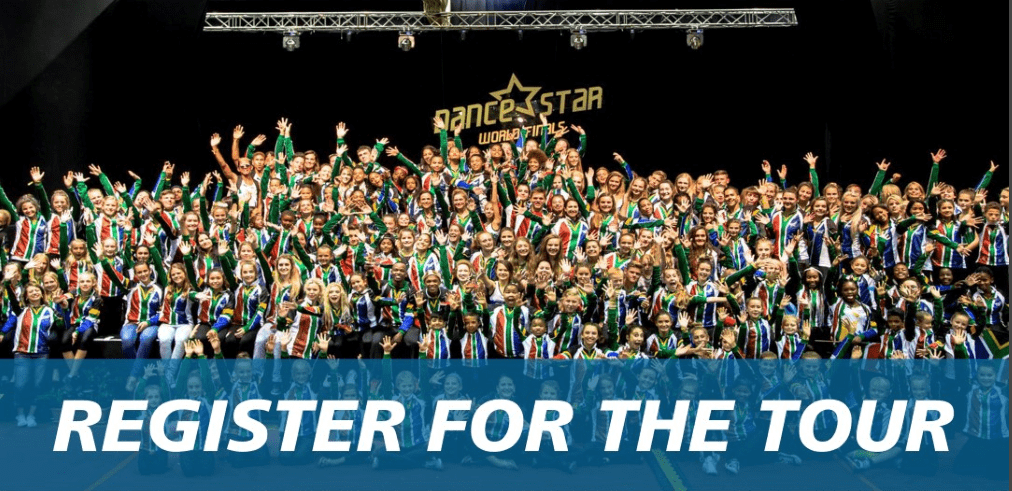 Dancers, teachers and supporters wishing to compete and/or tour with the SA Dance Talent Team to Croatia can choose any one of the five following obligatory packages.
19 to 28 May 2018 9 Days - Croatia - World Dance Masters
Package A :
2 Star Hotel
R12,750 - Dancers & Teachers.
R11,500 Supporters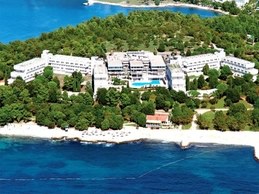 Package B :
3 Star Hotel
R15,000 - Dancers & Teachers.
R13,500 Supporters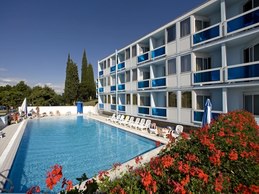 Package C :
4 Star Hotel
R16,500 - Dancers & Teachers.
R15,000 Supporters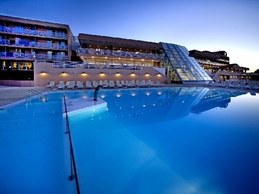 Package D :
4 Star Plus Hotel
R18,500 - Dancers & Teachers.
R17,000 Supporters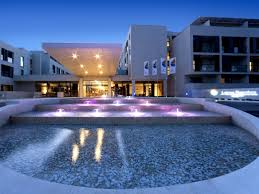 Package E :
4 Star All Inclusive (All meals and drinks)
R19,000 - Dancers & Teachers.
R17,500 Supporters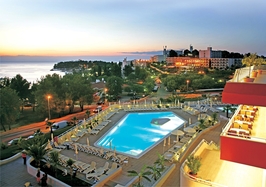 The following is included in above Packages for dancers, teachers and supporters:
Accommodation in Porec, Croatia in the competition resort at a superb 4, 3 or 2 star hotel for 8 nights.
Full delicious buffet Dinner & Breakfast every day at your hotel
Transportation between Venice Airport and the hotel in Croatia at the resort
Tickets for all days of the competition (backstage area for dancers included)
Tickets for the prestigious DanceStar Night for dancers and teachers
Transportation to the venue and back for the DanceStar Night for everyone
Entrance to all the workshops and the rehearsal halls for dancers
Dancers beach parties
Personalised SA Dance Team track suite & vests for dancers & teachers
Team T‐Shirts & Team Gear for supporters and dancers
SA Dance Talent Tour Management & Administration Fee
Costs Excluded :
Flights (Group booking options available with easy payment plan)
Visas & Travel Insurance (if required)
Entry Fees for the World Dance Masters as this is different for every dancer.
Children under the age of 18 must be accompanied by a parent/teacher/guardian.
---
Venice Travel Packages for dancers, teachers, supporters :
Dancers, teachers and supporters wishing to travel with the SA Dance Team to Venice 2 days before Croatia can choose this optional add-on.
Add R3,500 per person.
Departing 17 May 2017
2 Nights' accommodation in 3 or 4 star hotel according to package
Breakfast included
Includes return public transport from the airport to the hotel in Venice
A non-refundable deposit of R2,500 is required on or before 31 October 2017 for every dancer and supporter going on the tour. You may pay the tour amount upfront OR as per payment plan on your tour account. The payment plan for dancers is shown below. There is a 2.5% reduction if you pay the full amount on or before 30 November 2017
---
Easy Payment Plan
| Dates | Package A | Package B | Package C | Package D | Package E |
| --- | --- | --- | --- | --- | --- |
| 31 Oct (Deposit) | R2,500 | R2,500 | R2,500 | R2,500 | R2,500 |
| 30 Nov 2017 | R2,000 | R2,500 | R3,000 | R3,500 | R3,500 |
| 31 Dec 2017 | R2,000 | R3,000 | R3,000 | R3,500 | R3,500 |
| 31 Jan 2018 | R2,500 | R3,000 | R3,000 | R3,500 | R3,500 |
| 28 Feb 2018 | R2,750 | R3,000 | R3,500 | R4,000 | R4,000 |
| 31 Mar 2018 | R1,000 | R1,000 | R1,500 | R1,500 | R2,000 |
For the Venice add-on package, add R500 to the deposit and R500 a month with a final payment of R1,000 for the last month.
Banking Details:
Acc Name : DanceStar
Bank : First National Bank
Branch : Lifestyle
Branch Code : 260216
Account# : 624 240 69875
REFERENCE : AccountID
You will receive your account ID when you register online for the tour
---
Flights :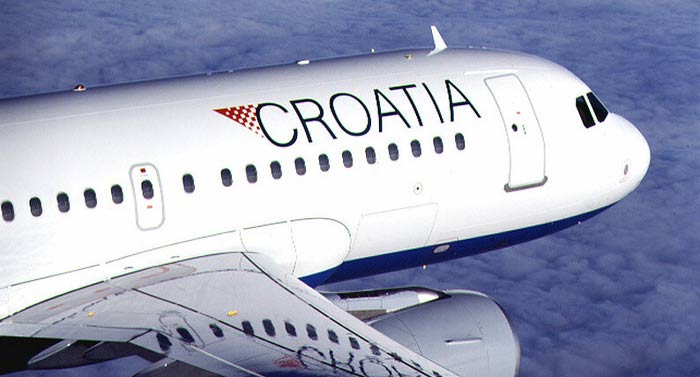 All Flights must be booked to Marco Polo airport in Venice. The team will travel to Croatia by bus from Venice.
Own Flights from R7,000
You may book your own flights and this is generally the cheapest option, if you are able to purchase your tickets well in advance. By purchasing your own flights you can also use any air miles, or discounts like Discovery, etc. The only drawback is that you have to pay upfront the full amount for the tickets. If purchased well ahead airline tickets can be bought from as little as R7,000 per person. Note that the closer to the Travel date you try and book your airplane ticket, and the fuller the airplane the more the ticket is going to cost, so do not leave purchasing your ticket a month or two before May 2018.
Extending your tour
You are more than welcome to arrive earlier in Venice and then meet up with the team at the airport once we depart for Croatia or even stay on longer af the competition. "Break Aways" are also allowed on the group flight booking, meaning you can request a later return flight date. Note that you must return from the same airport and the airline will work out the new fee.
Group Flight Booking from R9,000
If you rather want to fly with the group, leave all the hassles of booking the airplane tickets to us, and also be able to pay off every month a little towards the airplane ticket, then the group booking option is for you. The group booking option flights do cost more than the "early bird pay yourself" option as the airline takes the average price of lowest and highest seat price. The group booking flights cost is estimated currently at R9,500 per person on Emirates. These Fees might be slightly higher at the date of securing the booking as these prices fluctuate depending on the number of bookings already made. The final price for the Airplane ticket for the group booking will be confirmed on 30 November 2017. Payments for the flights can be done over a period of 4 Months
---
Dates & Transportation :
Dates :
Packages A,B,C,D & E (Only Croatia)
Depart Date :Saturday 19 May 2018
Arrive Venice :Sunday 20 May 2018
2 Days Extra Venice option
Depart Date :Thursday 17 May 2018
Arrive Venice :Friday 18 May 2018
Return Date for everyone
Return Date :Monday 28 May 2018
Arrive South Africa :Tuesday 29 May 2018
If you are arranging your own flights, you need to make sure that you arrive in Venice no later than 14:00 on Sunday 20 May 2018, and depart from Venice to South Africa no earlier than 13:00 on Monday 28 May 2018.
As mentioned you can either book your own flights or y9ou can be part of the group booking for the flights. The most ipmortant point when booking your own flights is that you are at Marco Polo Airport in Venice on the correct date and time so that you can travel with the rest of the team on the pre-arranged bus transport to the resort where the competition is held in Croatia and also for the return flights.
The team will be transported from the airport at Venice to Croatia by our tour bus company and this is approximately a three hour drive. We all travel together, as it makes it an impossible task if everyone is doing their own thing. Once in Porec most things are in walking distance. Affordable taxis, ferries and mini trains are available for transport from the resort to the town centre. Neighbouring towns are also very accessible either via bus or by ferry.
---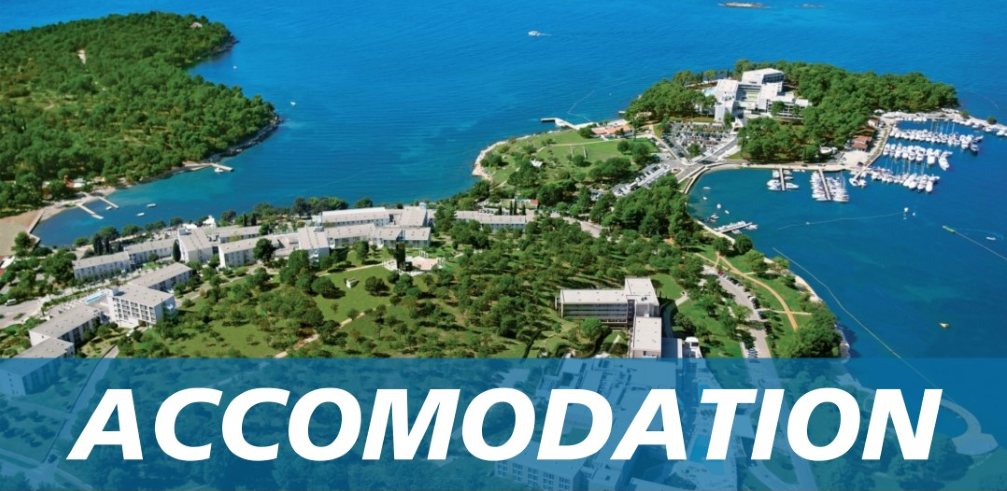 Accommodation in Croatia for the 8 nights is as per the options in either the 2, 3 or 4 star hotels AND IS STRICTLY SHARED ROOMS, so 2 persons per room. If you want to stay in your own room there is a single occupancy supplement. The accommodation in Prec includes a buffer breakfast as well as a full delicious buffer supper. Lunch is available at the dance venue where there is many different stalls with something to eat.
All the hotels in the resort are close to each other and not further thatn 500 meters from the dance venue. There is a flea market and small curio shops within the resort as well as mini grocery shops. All the hotels are near or on the lagoon and near the beach and each have their own swimming pool.
For those choosing the Venice optional package - the hotels will be either 3 or 4 star accommodation as per the package and conveniently located between the Airpor and City of Venice with the easiest of access into Venice.
---
Money / Currency
The Croatian currency is Kuna's and it is currently R2.05 to 1 Kuna. Croatia is a relatively inexpensive country(compaired to main europe) and day trips, souveneirs, food, etc are very affordable.In Italy (Venice) they use Euros, which is currently R15,50 to 1 Euro.Italy and Venice is more expensive. Spending money of R2,000 should be enough for a dancer to buy lunch and souveneirs while in Croatia.
It is very easy to use your current ATM debit card and use it at any ATM in Croatia or Italy to withdraw money, or you can get a pre-loaded cash card in South Africa then you need to get Euro's as the Coatian currency Kuna is not easily available in South Africa.
---
Team Gear & Uniform
Dancers will recieve the SA Dance Team tracksuit top, vests and designer shirts. Supporters will recieve SA shirts. Dancers and supporters will recieve various other team gear. All Dancers must wear the team outfit for the opening and award ceremonies, supporters are asked to wear their supporter's shirts at the ceremonies.
Visa for Croatia and Italy
and Travel Insurance.
MAKE SURE THAT YOU HAVE A PASSPORT THAT IS VALID and if not, APPLY NOW. ALL children under the age of 18 also requires an UNABRIDGED BIRTH CERTIFICATE. You cannot travel without this. All South African passport holders are required to have a visa to enter Croatia and Italy (Venice).
Mobile & Wifi
Croatian Mobile Cards are not to expensive. There is also Wifi at the hotels in Croatia.
Day Trips
Getting Around
When you are not competing then we advise to go and explore the town of Porec or take a bus or ferry to one of the neighbouring towns. There is so much more to do and see in Croatia. Don't forget your camera and weather permitting your bathing costume!!! All Day trips and excursions are for your own account.
---
Finals Entry Fees
Entry fees for the DanceStar World Dance Masters will need to be paid by 30 April 2017 to us. We will then pay it over to the DanceStar Head Office in one payment.
The below entry fees are based on the 2017 entry fees, but might change for the 2018 season.
Solo -R1350 per solo
Duet/Trio/Quartet -R650 per competitor
Group/Formation -R350 per competitior
If you would like to qualify for an extra routine or one that did not previously qualify, you need to pay the full entry fee mentioned above as well as the following qualifying fee. The extra qualifying event will be the day before the main competition in Croatia.
Qualify in Croatia :
Solo -R750 per solo
Duet/Trio/Quartet -R450 per competitor
Group/Formation -R250 per competitior
---
For any assistance with the tour information, packages & pricing please contact Chris Stapelberg on 073-954-2962 or send an email to office@dancestar.co.za